First Aid Kits & Equipment South Africa
Macfor Marketing specialises in the supply of Fist Aid Kits and First Aid Equipment. We have been leading supplier of first aid equipment to all sectors of the mining industry for the last 35 years.
We have worked together with Management ,  safety and First Aid Officers around the country to develop customised First Aid products specific for each mines requirements.
We have also been in the forefront of the modifying regulation First aid Mining Equipment to meet the changing regulations in the Industry.
We have subsequently extended our range to include First Aid Equipment for factories, offices, homes, motor  vehicles and all other areas where first aid equipment is required.
A WIDE RANGE FROM BANDAGES TO PASTERS, COTTON WOOL, SAFETY PINS, EABS 
FIRST AID KITS FOR BUSINESSES, HOMES, SCHOOLS, RESTAURANTS, SPORTS EVENTS, CHURCHES, VEHICLES, BOATS, AND MORE.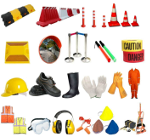 PERSONAL PROTECTIVE EQUIPMENT IS PROTECTIVE CLOTHING, HELMETS, GOGGLES, EQUIPMENT DESIGNED TO PROTECT